Crypto Advisory Services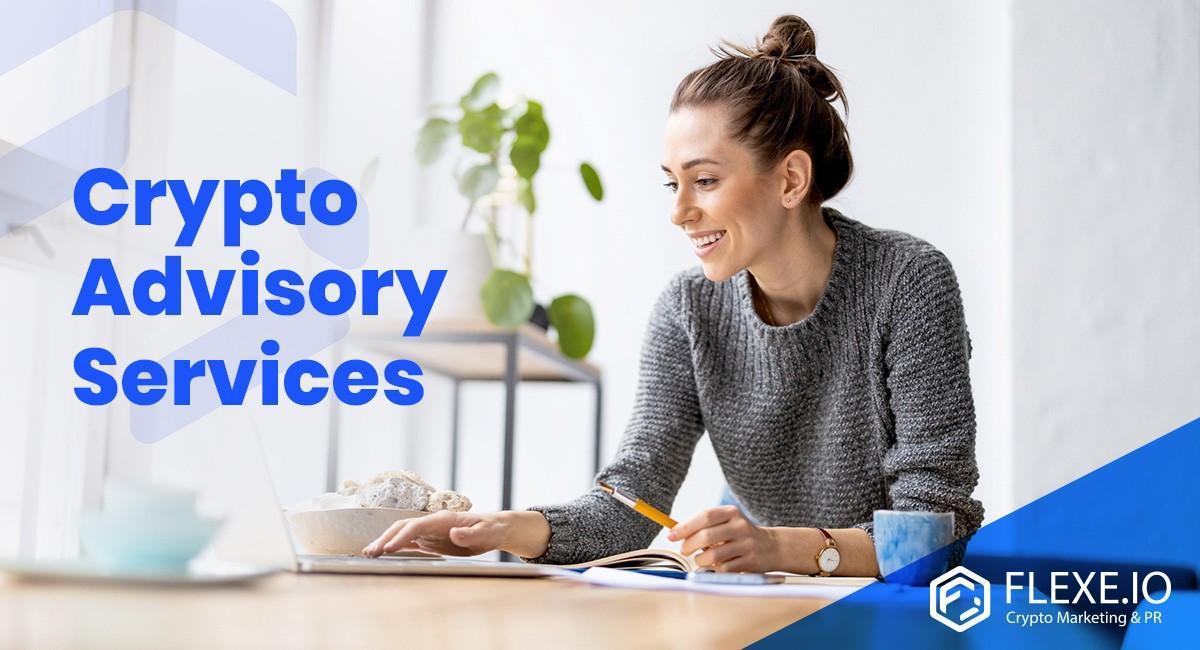 When it comes to crypto advisory services, there are a few key things you should consider before making a decision. First, crypto advisory services can help you make informed crypto investment decisions. With the right crypto advisor, you'll have access to expert insights and market analysis that can help you make the best possible investment choices. In addition, crypto advisory services can also help you to stay up-to-date on the latest industry news and developments. This is critical information for any crypto investor, as the market is constantly changing and evolving. Finally, it's important to choose a crypto advisory service that fits your needs and budget. There are a variety of crypto advisory services out there, so be sure to shop around and find the one that's right for you. By taking the time to do your research, you can ensure that you make the best possible decision for your crypto investing needs.
What are the benefits of hiring crypto advisory services?
Cryptocurrency is an ever-growing industry that has created its own set of terminology to learn. With so much knowledge required for success, many people find it difficult alone in their studies–especially when there are even more complex aspects like blockchain technology involved! A crypto consulting professional can simplify this process by breaking down tough concepts into simpler pieces which will allow you faster mastery over the material at hand while still providing guidance throughout your learning journey if needed beyond simply answering "why?" or demonstrating certain techniques
With the ever-changing nature of cryptocurrency, it's important to have someone on your side who understands what they're doing. Cryptocurrency consultants can help you forecast markets and make wise investment decisions with their knowledge about this new technology – all while earning a profit for themselves in return!
How to hire a crypto consultant
Choosing the right crypto consultant is essential to getting the most out of your investment. An experienced crypto consultant will have a deeper understanding of the industry and can help you make the right decision. Thus, before choosing the expert, ensure that you check their past projects to evaluate their quality. Also, find out what the past clients say regarding the experts' crypto advisory services. It's advisable to hire companies that have been in the market for at least six months and have earned some reviews. Such companies have the experience and resources to address your multiple needs. Crypto advisory services can be complex and challenging, but with the right consultant, you can navigate these waters with ease and come out ahead. Make sure to do your research before making any decisions- it could be the best decision you ever make.
Crypto being a relatively new field, there are many companies offering Crypto advisory services. So it's important to consider what you're getting for your money before signing up with an experienced advisor who can help grow and protect their investment in the cryptocurrency market. It's also wise not just to find one firm but look at how much different advisors charge as this will allow clients to pick out something affordable which suits them best!
Technical skills of experienced crypto consulting services
Cryptocurrencies are an innovative form of currency that uses computer codes to enforce conditions when parties meet them. A smart contract advisor should help you choose the best digital contracts for your project, and understanding blockchain technology will ensure we know how it functions so our advice can be sound!
The security of your assets comes first. That is why a consultant should advise you on the measures that will be taken to boost their safety, such as how create best public and private keys for digital currency transactions or even just making sure everything runs smoothly within an organisation's computer systems so they can operate efficiently without any interference from hackers who may want access at all costs!
Crypto Marketing knowledge
A crypto advisory service should understand how to formulate a marketing strategy for your crypto business. Marketing tactics help you to promote your digital currency. So, the advisor should know various marketing strategies to use, such as community formation, press releases, etc. A crypto agency can provide this kind of advice and also help you to implement the marketing strategy. By working with a crypto advisory service, you can ensure that your crypto business will be marketed effectively and reach its target audience.
Knowledge of risk management
Cryptocurrency trading is a new and highly competitive market. As such, it comes with many risks that you may not have considered before- primarily those related to security or financial stability (easing). To help your company navigate these hazards successfully there are three primary risk services consultants offer: Risk evaluation -the process where we analyse what potential problems could arise from our business processes; Legal terms– which informs us about whether certain laws apply in crypto world as well as their implications for entrepreneurs looking